The audio recorder & editor plugin for wordpress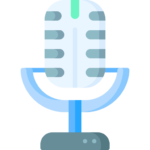 Record
Record or upload voice notes, sounds, music, interviews, podcasts, stories, etc. as mp3 media elements and posts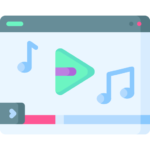 Integrate
Use the plugin in the admin, on the frontend and insert audios with shortcodes and from the media library. Customize colors, buttons, texts and users access.
Edit
Copy, cut, paste, insert, move, delete your new or existing audios. Download as mp3 on your computer.
Record

Upload audios

Edit audio

Save as post

Save as Media (mp3)

Edit and display on the frontend

Unlimited recording time

1 year updates & new features

3 months support

Up to 3 installs

30 days money back garantee
Record

Upload audios

Edit audio

Save as post

Save as Media (mp3)

Edit and display on the frontend

Limited recording time (1min)
Remove the time limit* for saving audio posts or downloads
1 year updates and 3 months supports
WP Audio Editor Pro

Record, upload and edit audios from your wordpress website or blog. Use mp3 media files in your contents. The perfect companion for podcast plugins.
Use the shortcodes to customize the frontend editor or use the mini audio recorder instead of the complete editor.

== Description ==

Record or Upload audios, podcasts, voice, music, sounds, etc.
Edit your audios: Copy, Cut, Paste, Crop, delete
Add more audio pieces
Save / download as mp3 file on your computer
Save as Wordpress audio custom post
Use in your Wordpress Media Library
Insert audios in your contents
Find your own private audio list with the [audio-my-list] shortcode and /my-audios/ page
Display all published audios with the [audio-editor-list] shortcode.
Allow your users to use the editor from the frontend with the [audio-editor] shortcode.
Decide if you let logged-out users post audios with the parameter logged-in-only="false"
Customize the editor style with the shortcodes parameters (i.e.: [audio-editor color="#000"] to change the icons color).
Use the shortcode parameter [audio-editor mini="true"] to activate the compact mini recorder.
Discover all the customization parameters to hide buttons, change button text, publish or review before publish. (See instructions and shortcodes)

Test the free 1 min recording version on Wordpress.org

Audio Editor Pro advantages and conditions:

Saving more than one minute audio in your website or your PC.*
1 year plugin updates and 3 months email support by login to your dashboard.
30 days garantee and refund if the plugin doesn't fit your project.**
Use 1 plugin order on 3 domains and 3 others developpement websites*** (copyright creative commons)

99.00 €
(*) We use browser caché memory, which means recording limit in premium version is limited to your browser limit (Tested up to 14Mb – 13 min in Chrome for Desktop, tested up to 56Mb – 32 minutes in Firefox) – We recommand to use Firefox for longer audios or to part audios in several pieces.
(**) You would have to demonstrate the issue.
(***) Buy 2 plugins to use on 4 to 6 live websites, 3 from 7 to 9, and so on.

This work is licensed under a Creative Commons Attribution-NonCommercial 4.0 International License.